Waxahachie Plumbers
Bringing Back Quality Service
Serving Ellis County & the Surrounding Dallas-fort Worth Area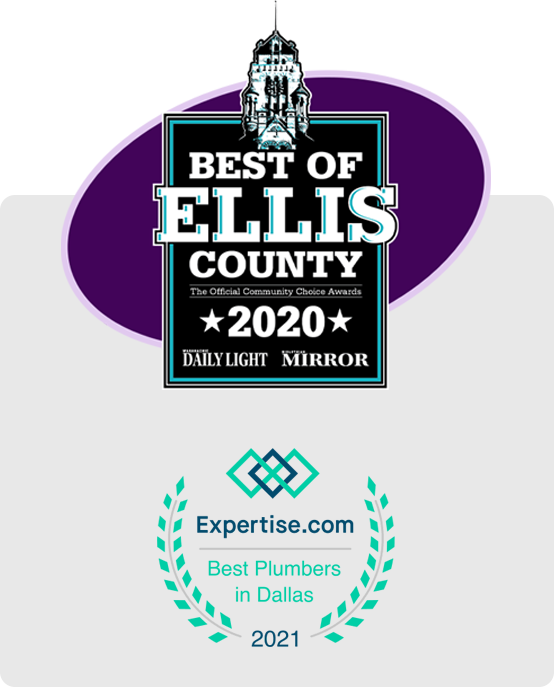 Licensed Waxahachie Plumbers
Delivering High-Quality & Affordable Service.
If you need fast and dependable plumbing services in Waxahachie, Ellis County, or the greater DFW area, turn to our skilled plumbers at DAZ Plumbing & Locating. We pair our world-class services with state-of-the-art products and friendly customer care to deliver a truly unparalleled client experience. Our team is available around the clock and offers same-day plumbing solutions to get your property's plumbing back up and running in no time. With fast response times, affordable and honest pricing, and effective and lasting solutions, we have become Ellis County's most trusted plumbing company—even being voted Best Of Ellis County 2020.
At DAZ Plumbing & Locating, we put your safety and comfort first and treat every call with the same level of care and urgency. Our Waxahachie plumbers specializes in underground plumbing, and we can quickly locate and repair issues that other companies can't. We never pass up on the chance to grow our knowledge base, so we attend ongoing training to become experts in the latest products and equipment, allowing you to enjoy durable and effective results every time.
Providing the Best Solutions for Your Home
Available for Emergency Services
Bringing Back Quality Service
Licensed & Insured for Your Protection
Over 100 Years of Combined Experience
Focused on Our Customer's Experience
We're Bringing Back Quality Plumbing Services!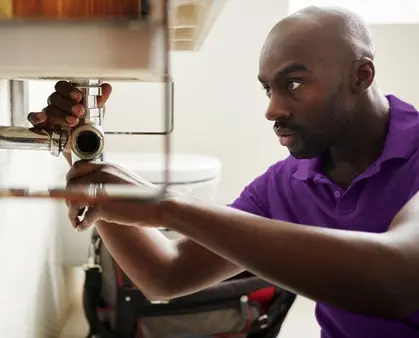 Ever wonder about a career in a growing industry? DAZ Plumbing & Locating is hiring! Take a look at our open positions.
5 Star Reviews for 5 Star Service


I will be calling on DAZ again
"Diagnosed the problem quickly and spent the rest of the day replacing the heater so I would have hot water that evening."
- Ellen B.


Very professional considerate & very hard workers.
"I don't want anybody else messing with my plumbing gas lines or anything unless it's DAZ Plumbing."
- Kellen P.


Truly grateful for the service
"Very impressed with the knowledge and how thorough the technician was, truly grateful for the service"
- Michael J.


Luckily we found DAZ Plumbing
"We have required a plumber twice this year. Luckily we found DAZ Plumbing. They are very professional and will explain what they are doing and what they will need to do to fix it."
- Genasa S.


Once again, I was greatly impressed!
"This is the third time that I have used DAZ Plumbing and, once again, I was greatly impressed! They had someone come out the day I called, and Keenan was very courteous, professional, and hard-working! He got the job done and did it well! Thanks again!
- D'Ana A.
Waxahachie's Most Trusted Plumbing Solutions
At DAZ Plumbing & Locating, we understand that plumbing issues never come at a convenient time. Luckily, our licensed plumbers are just a phone call away.
We offer same-day service, so a plumbing problem doesn't have to ruin your day. Our Waxahachie plumbers stand behind our work and perform every service with the utmost commitment to care, quality, and professionalism.
For expert residential plumbing solutions, turn to our team at DAZ Plumbing & Locating. Call us today at +1 (972) 388-3300.
Our plumbing services include:
Turn to the Team That's Bringing Back Quality
CONTACT DAZ PLUMBING & LOCATING TODAY
Fill out the form below, or call us at +1 (972) 388-3300 to schedule your service.