Drain Cleaning Services, Sewer Repair
Services & More

BRINGING BACK QUALITY SERVICE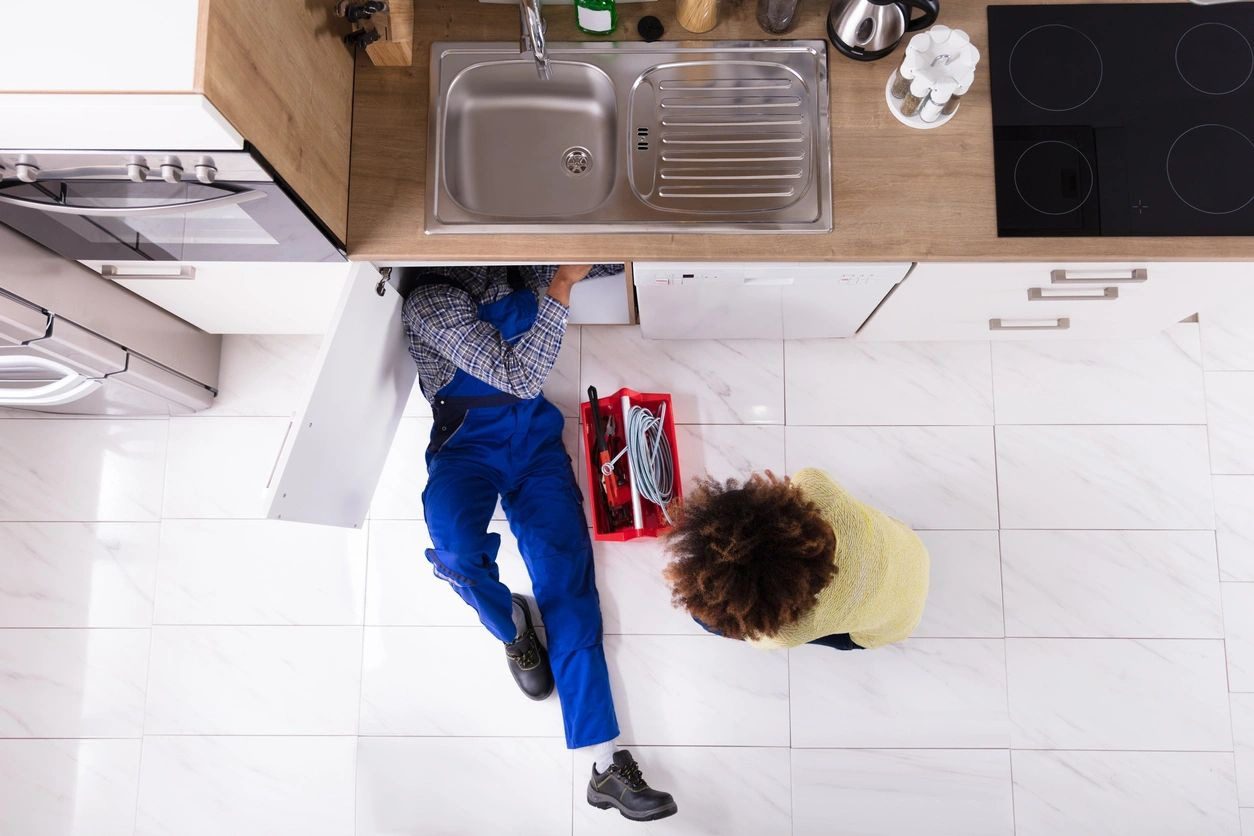 Waxahachie Sewer & Drain Cleaning
Clearing Drains Throughout Ellis County
Clogged drains are among the most common plumbing problems, but that doesn't mean that they aren't a big deal. DAZ Plumbing & Locating is a local, family-owned, and operated plumbing company providing sewer and drain cleaning in Waxahachie and Ellis County. Whether your clog is limited to one drain or a clog in the sewer line is affecting all your drains, we are equipped to solve any blockage.
Contact us today to schedule a sewer or drain cleaning in Waxahachie.
Signs You Need a Drain or Sewer
Cleaning Service
Give us a call today if you are experiencing
any of the following problems:
Locating Clogs with State-of-the-Art Video Equipment
Every sewer or drain cleaning service begins with a thorough camera inspection using the latest technology. This way, our technicians can get to the heart of the problem without damaging your pipes or digging up your yard. Once we've found the source of the clog, we get to work, using state-of-the-art equipment to safely rid your drains and pipes of debris and buildup. Our plumbers are fully trained on the latest technology and know-how to use it in combination with time-tested techniques to get the water flowing through your pipes again.
Clearing Any Drain in Your Home
The drains in kitchens and bathrooms are under constant use. A variety of debris can build up inside the sink, shower, and tub drains, gradually causing the water to drain slower. When a slow drain isn't addressed promptly, the clog will only grow worse. The sources of a drain clog vary, depending on the location of the drain.
Common causes of clogged drains include:
We offer Waxahachie sewer and drain cleaning services to resolve any clog in any drain in your home. Once we have identified the source of the clog, we use the right tools to clear the clog and get your drain flowing again. In addition, we can give you tips about how to prevent future drain clogs in your home.
Effective Solutions for Tough Sewer Line Blockages
If you have slow drains or clogs in drains throughout the house, the blockage is most likely in your main sewer line. Signs the clog is in the sewer line include multiple slow household drains, the water level in the toilet rising and falling for no reason, frequent toilet backups, sewage odors, or sewage backing up into the house.
Sewer line blockages can be caused by pouring grease or oil down the drain, a buildup of debris, objects flushed or put down drains, a damaged sewer pipe, and tree root infiltration. Regardless of the cause, sewer line blockages can cause significant damage and a potential health hazard. If you have noticed signs that your drain problems may be originating in the sewer line, we recommend calling for service as soon as possible.
The Right Tools for Every Clog
Some clogs can be solved with relatively simple methods, while others are more challenging to clear. One thing that should never be used is a chemical drain cleaner. These products don't usually work well and may damage your drainpipes, causing more problems than you started with and costing you more money to fix.
We provide an inspection of your drain or sewer line clog to find out what is causing the clog and where the blockage is located. This allows us to select the right tools for sewer and drain cleaning in Waxahachie. Our drain and sewer cleaning experts will explain the problem and options for removing your clog and preventing future clogs.
Providing the Best Solutions for Your Home
Available for Emergency Services
Bringing Back Quality Service
Licensed & Insured for Your Protection
Over 100 Years of Combined Experience
Focused on Our Customer's Experience

I will be calling on DAZ again
"Diagnosed the problem quickly and spent the rest of the day replacing the heater so I would have hot water that evening."
- Ellen B.

Very professional considerate & very hard workers.
"I don't want anybody else messing with my plumbing gas lines or anything unless it's DAZ Plumbing."
- Kellen P.

Truly grateful for the service
"Very impressed with the knowledge and how thorough the technician was, truly grateful for the service"
- Michael J.

Luckily we found DAZ Plumbing
"We have required a plumber twice this year. Luckily we found DAZ Plumbing. They are very professional and will explain what they are doing and what they will need to do to fix it."
- Genasa S.

Once again, I was greatly impressed!
"This is the third time that I have used DAZ Plumbing and, once again, I was greatly impressed! They had someone come out the day I called, and Keenan was very courteous, professional, and hard-working! He got the job done and did it well! Thanks again!
- D'Ana A.