Plumbers Serving Bardwell, Texas &
Surrounding Areas

Do you need reliable plumbing service in the Bardwell, TX area? If so, you need DAZ Plumbing & Locating. Our licensed and insured team is on hand 24/7, handling everything from basic sink repairs to major sewer line repairs. We also offer gas line repair and replacement services.
To better understand why we're the right local plumbing company for your needs, read on to learn about what we offer.
Please call +1 (972) 388-3300 to schedule plumbing service in any of the areas we serve.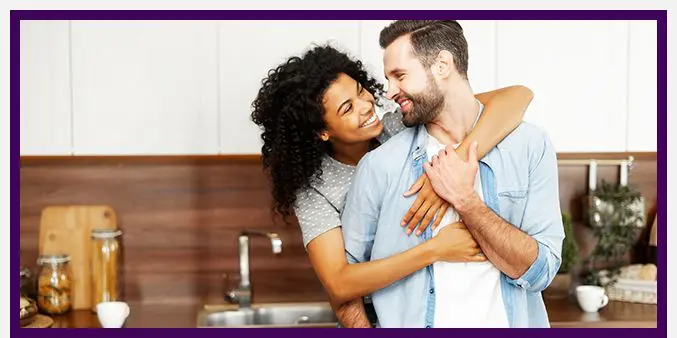 Bardwell Plumbing Services

Toilet Repair
You can't go a day without a properly functioning toilet. However, identifying the cause of the problem when it's not working properly often requires professional expertise. For instance, maybe your toilet won't flush consistently. This could be due to many factors. Perhaps one of the mechanical components is damaged. Maybe there is a blockage in your pipes. Failing to remove it could result in a build-up of water pressure that will cause the pipes to burst eventually.
It's easier to avoid these outcomes when you hire DAZ Plumbing & Locating. We'll get to work fast, addressing the issue thoroughly to prevent similar problems in the near future.
Slab Leak Detection & Repair
Many homes rest on concrete slabs. Plumbing lines often run beneath them. Unfortunately, these plumbing lines can become damaged over time. Homeowners often don't immediately notice when this happens. However, water from these leaks will gradually make its way toward the house. This can cause substantial damage to the foundation if it's not addressed.
You need special tools and expertise to properly detect and repair slab leaks. At DAZ Plumbing & Locating, we have the experience and tools necessary to get the job done right, saving you a lot of money on additional repairs in the long run.
Sink Repair
Your sink is another fixture you probably rely on every day. Of course, like any plumbing fixture, it can stop working.
You can't afford to wait for service when this happens. You need to know there are experts you can hire who'll be on hand to offer service whenever you need it. Thanks to our 24/7 availability, that team is right in your area.
Garbage Disposal Repair
A garbage disposal can make post-meal cleanup a lot easier. That said, the convenience this appliance offers goes away very quickly when it breaks down.
Like a water heater, trying to fix a broken garbage disposal on your own can be dangerous. It's much smarter to hire experts for the job. Our team has the skills needed to determine why your garbage disposal isn't working, and what needs to be done to fix that. We'll save you time and money by doing the job correctly (and safely!) the first time.
Sewer Line & Drain Repair
Again, not every component of your plumbing system is immediately visible. It's easy to overlook issues involving damage to your sewer or drain lines. That is, until those minor issues develop into more significant problems.
There are a few signs that might indicate the need for sewer line or drain repair services. Maybe your drains are slow. Maybe your water bills are higher than expected. Perhaps you've noticed the lard is soggier than usual.
Get in touch with our crew if you notice any of these warning signs. They'll take a closer look to determine the cause.
Water Heater Repair
Your water heater plays a very important role in your home. That said, it's also a complicated appliance. You can't expect it to work consistently forever. 
You also can't attempt to repair it on your own when it stops working. Quite simply, working on a water heater can be dangerous if you don't have the proper experience. The weight of the appliance puts you at risk of injury if it were to fall on you. Additionally, if you haven't drained the water heater properly before beginning to work on it, the contents could spill out, causing major harm.
That's why it's always important to hire experts when you need water heater repair service in the Bardwell, TX area. Get in touch with our team, and you'll be in the hands of careful professionals who know how to get water heaters back up and running quickly.
Gas Line Repair & Replacement
A gas line is yet another essential component of a home that nevertheless can go overlooked due to the fact that a large part of it is hidden from view. Of course, you won't forget about the importance of your gas line when it stops working.
Sometimes, all you need is basic repair service to correct such a problem. In other instances, you're better off upgrading to a complete new gas line. Knowing which option is best for you in the long run requires a certain degree of familiarity with the way gas lines work. 
That's a major reason we at DAZ Plumbing & Locating are always happy to answer any questions you may have about this or any of our other services. If you're not sure whether you need gas line repair or replacement, we'll gladly answer your questions on the subject.

If you need any of these services in the Bardwell, TX area, DAZ Plumbing & Locating is the company to provide them. Again, we're available 24/7, so you never need to scramble to find a reliable plumber if an emergency ever strikes.
We also carry all necessary licenses and insurances, so you can be confident you're in the hands of qualified professionals who have your best interests in mind.
That said, we know that just about every plumber in the world will promise to deliver unbeatable service. That doesn't mean you should trust them.
With us, you don't have to. We're happy to offer testimonials from former clients explaining why they were so thrilled they made the decision to hire our team. 
Are you a senior citizen, veteran, or first responder? If so, we also want to show our gratitude for your contributions by offering discounted services. Additionally, we never charge our clients for any travels fees.
To learn more about why DAZ Plumbing & Locating, serving the DFW Complex, is the right team for your needs, get in touch with us today.
Providing the Best Solutions for Your Home
Available for Emergency Services
Bringing Back Quality Service
Licensed & Insured for Your Protection
Over 100 Years of Combined Experience
Focused on Our Customer's Experience

I will be calling on DAZ again
"Diagnosed the problem quickly and spent the rest of the day replacing the heater so I would have hot water that evening."
- Ellen B.

Very professional considerate & very hard workers.
"I don't want anybody else messing with my plumbing gas lines or anything unless it's DAZ Plumbing."
- Kellen P.

Truly grateful for the service
"Very impressed with the knowledge and how thorough the technician was, truly grateful for the service"
- Michael J.

Luckily we found Daz Plumbing
"We have required a plumber twice this year. Luckily we found Daz Plumbing. They are very professional and will explain what they are doing and what they will need to do to fix it."
- Genasa S.

Once again, I was greatly impressed!
"This is the third time that I have used DAZ Plumbing and, once again, I was greatly impressed! They had someone come out the day I called, and Keenan was very courteous, professional, and hard-working! He got the job done and did it well! Thanks again!
- D'Ana A