Plumbers Serving Cedar Hill, Texas &
Surrounding Areas

No matter how great a place Cedar Hill, TX may be, some problems are unavoidable no matter where you live. That's certainly the case with plumbing issues. When they strike, it's important to know of plumbers in the area who can provide the reliable service you need fast.
Luckily, our team at DAZ Plumbing & Locating is ready to take your call 24/7. We're specifically ready to handle these major plumbing tasks:
Please call +1 (972) 388-3300 to schedule plumbing service in any of the areas we serve.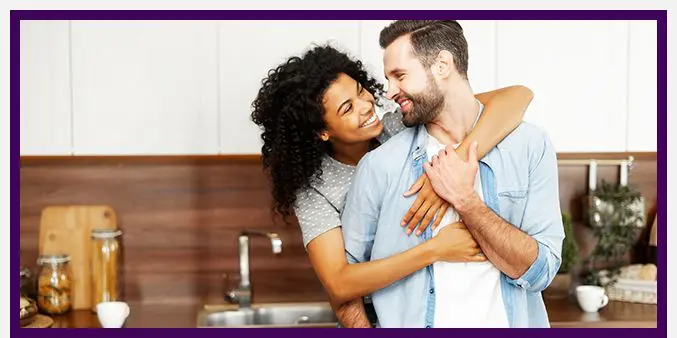 Cedar Hill Plumbing Services

Toilet Repair
Get in touch with our team as soon as you notice a toilet problem. This is a plumbing appliance you use literally every single day. You don't want a minor issue to cause major headaches because you waited to schedule repairs. Even seemingly small problems, such as a toilet that's always running, can use up a lot of water, costing you a surprising amount of money in the long run.
We want you to save money. If you need toilet repairs, contact us for prompt, courteous service.
Slab Leak Detection & Repair
It's not uncommon for houses in the Cedar Hill, TX area to be situated on top of concrete slabs. Plumbing pipes typically run beneath these slabs.
Like any plumbing pipes, they can start to leak. The water that accumulates beneath your home can then begin to rise up. This may cause major water damage and mold growth, two problems that are very expensive to solve.
Guard against this by hiring our slab leak detection and repair team to confirm you have a leak. We'll work hard to fix it before the water starts to cause significant damage to your home. We'll also be happy to answer any questions you may have in order to help you better identify the early warning signs of a slab leak in the future.
Sink Repair
There are many reasons you may need sink repair service. Sometimes you might notice water seems to be leaking from it. Sometimes the sink is stained black because clogged pipes are sending sludge back up. Or, maybe the water pressure from your faucets is much weaker than it used to be.
Get in touch with our crew if you notice any of these problems. We'll fix your sink thoroughly, making sure this important plumbing fixture works reliably and consistently.
Garbage Disposal Repair
Garbage disposals certainly make life much more convenient. Of course, that convenience stops when they stop working.
Sometimes garbage disposals simply won't turn on. Sometimes they seem to operate more slowly than they used to. In other instances, they start to clog easily. They can even emit unpleasant odors if food particles get caught in them.
These are all good reasons to get in touch with us. We'll fix your garbage disposal thoroughly, giving you back the convenience you've grown to expect.
Sewer Line & Drain Repair
There are many potential causes to many common plumbing issues. You need to hire plumbers who know how to identify all of them.
For example, if a drain always seems clogged, it could mean there is an obstruction in the pipes, or it could mean the obstruction is deeper, in the sewer line. Our team has the necessary experience and qualifications to find out if this is the case. We're also ready to perform any needed repairs if we do find your sewer line is damaged.
Water Heater Repair
It's hard to be comfortable in your own home when your water heater isn't working. Unfortunately, like any other major plumbing appliance, no water heater lasts forever. Yours will be in greater need of repairs as it gets closer to the end of its expected lifespan. When this happens, you may notice the unit heats water inconsistently, doesn't heat water at all, creates banging noises, or appears to be leaking.
Hire our professionals to get it back in good working order. We'll do the job safely. If you try to fix a water heater on your own, you could be putting yourself at risk of injury. These units are heavy, and their contents are dangerous.
Don't risk your own personal safety. Hire us to get your water heater back up and running fast.
Gas Line Repair & Replacement
If you have any gas-powered appliances in your home, you need to schedule gas line repair as soon as you notice signs of an issue. These include unpleasant odors, poor performance from gas-powered appliances, hissing sounds near the gas line, and energy bills that are higher than expected.
There are many cases when basic repairs are all that is necessary. However, there are also cases when you're better off replacing your gas line completely. We'll provide the replacement if this is the case. If you're not sure whether you're better off repairing or replacing your gas line, will also help you make a more informed decision.

Again, you need to be able to reach trustworthy professionals in the Cedar Hill, TX area whenever you're in need of plumbing service. You can't wait around for someone to get back to you.
That's not something you have to worry about when you hire DAZ Plumbing & Locating. Our 24/7 availability ensures you always have someone to call when trouble strikes. Because we're fully licensed and insured, you can know you've hired true professionals with the necessary qualifications and expertise.
Don't take our word for it. After all, every plumber will try to sell you on their services. That doesn't mean every plumber can actually back up their claims.
We can. Instead of asking you to trust us blindly, we're glad to provide former client testimonials. Read them to see why people are thrilled to with the work we do.
At DAZ Plumbing & Locating, we simply understand how important it is to treat our clients with the respect they deserve. You're not just a customer, you're a neighbor. In fact, we're so dedicated to giving back to the community that we offer discounted services for senior citizens, veterans, and first responders.
Want to learn more about what we can do for you? Get in touch today!
Providing the Best Solutions for Your Home
Available for Emergency Services
Bringing Back Quality Service
Licensed & Insured for Your Protection
Over 100 Years of Combined Experience
Focused on Our Customer's Experience

I will be calling on DAZ again
"Diagnosed the problem quickly and spent the rest of the day replacing the heater so I would have hot water that evening."
- Ellen B.

Very professional considerate & very hard workers.
"I don't want anybody else messing with my plumbing gas lines or anything unless it's DAZ Plumbing."
- Kellen P.

Truly grateful for the service
"Very impressed with the knowledge and how thorough the technician was, truly grateful for the service"
- Michael J.

Luckily we found Daz Plumbing
"We have required a plumber twice this year. Luckily we found Daz Plumbing. They are very professional and will explain what they are doing and what they will need to do to fix it."
- Genasa S.

Once again, I was greatly impressed!
"This is the third time that I have used DAZ Plumbing and, once again, I was greatly impressed! They had someone come out the day I called, and Keenan was very courteous, professional, and hard-working! He got the job done and did it well! Thanks again!
- D'Ana A