Plumbers Serving Dallas, Texas &
Surrounding Areas

Dallas residents can't wait around when they need plumbing service. When trouble strikes, you need to know you can turn to reliable professionals who are on hand to address all your plumbing needs.
That's exactly the type of service we offer at DAZ Plumbing & Locating, serving the DFW Complex. Our plumbing repair team is on hand 24/7 to handle any of the following important tasks.
Please call +1 (972) 388-3300 to schedule plumbing service in any of the areas we serve.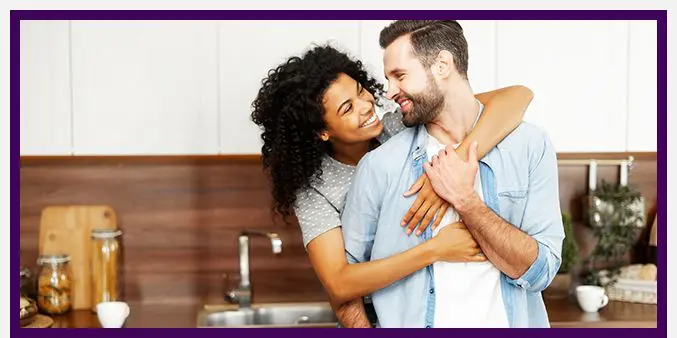 Toilet Repair
Have you noticed water pooling up around your toilet? Does the toilet always appear to be running? Does it not flush as strongly as it used to?
These are just a few signs you need toilet repair service. Whenever you notice them, get in touch with our crew right away. The last thing you want is for your toilet to go out of commission because you ignored a seemingly minor issue until it developed into a major problem. Get in touch with us fast, and that's much less likely to happen. We'll identify the cause of the problem and fix it quickly.
Slab Leak Detection & Repair
If you live in the Dallas, TX area, odds are good your home rests on top of some sort of concrete slab. Odds are also good your home's plumbing pipes run beneath that slab. That means you might not immediately notice a problem if one of them starts to leak.
It's important to have the number of plumbers who specialize in slab leak detection and repair. The longer you wait to fix the leak, the greater the chances water will begin to rise up into your home. This can cause major water damage. It might even promote mold growth by creating the necessary moist conditions. Addressing these problems will be costly. You'll save a lot of money in the long run by hiring us to find and fix the problem as soon as you begin to suspect you have a slab leak. We'll gladly answer any questions you may have about this topic, helping you know what early warning signs you should look out for in the future as well.
Sink Repair
Your sink gets used every single day. When it needs to be repaired, you can't wait around for service. You need to hire people you know you can depend on to get the job done efficiently and reliably.
In other words, you need DAZ Plumbing & Locating. We're ready to handle any and all sink problems you may face as a homeowner.
Garbage Disposal Repair
Don't ignore a broken garbage disposal. Sure, this might not be the type of appliance you technically need every day, but if it's not working, your kitchen could become uncomfortable due to odors the disposal gives off. That's because if it's not working, small particles of food may be trapped in the unit. You're better off repairing it as soon as possible. This is yet another task we're more than happy to tackle.
Sewer Line & Drain Repair
Your sewer line plays a very important role in the proper functioning of your plumbing system. That said, it's essentially hidden from view. Knowing whether a particular plumbing issue is related to a problem with your sewer line requires a degree of expertise most people don't have.
For instance, maybe your drain isn't draining water as quickly as it should. This might mean you have a blockage in your sewer line. It's important to hire plumbers who know how to check for these issues (and how to fix them when necessary). This is a service we gladly offer, making sure you never have to worry about the major consequences of unrepaired sewer line damage.
Water Heater Repair
No one likes to discover their water heater isn't working as effectively as it used to. When your water temperature is inconsistent, when you start to hear banging noises coming from it, or when you spot signs of water damage surrounding the unit, it's time to call us. We'll get your water heater back in good working order fast.
Don't make the mistake of trying to handle this on your own. Water heaters are heavy, and, of course, they contain hot water when they aren't drained. This makes it very dangerous to work on them without the proper experience. While it's certainly frustrating when your water heater breaks down, you need to wait for professionals to help instead of going the DIY route. Call us, and you won't have to wait long.
Gas Line Repair & Replacement
Your gas line is also easy to overlook due to being out of sight most of the time. However, if it starts leaking, you may notice high energy bills, unpleasant odors, poor performance from gas-powered appliances, and more.
Give us a call if you think your gas line needs to be repaired. We'll fix it up, and we'll replace it entirely if need be. There are instances when it's best to install a completely new gas line in your home.

The fact that we're available 24/7 is a good reason to contact DAZ Plumbing & Locating whenever you need plumbing service in the Dallas, TX area.
So is the fact that we're fully licensed and insured. You can be confident you're in the hands of qualified professionals when you hire us.
Additionally, you can know we won't ask you to trust us when we promise to deliver quality service. You can read testimonials from former clients instead. Those we've served in the past are often willing and eager to explain why they're happy those chose DAZ Plumbing & Locating for their job.
We simply believe in treating our clients like trusted neighbors here. As residents of the DFW Complex area, they are.
This respect for the community is also on full display in the discounted services we offer to senior citizens, veterans, and first responders. It's our little way of saying "thank you." For all clients, we also never even charge travel fees.
To learn more about what DAZ Plumbing & Locating can do for you, get in touch with us today!
Providing the Best Solutions for Your Home
Available for Emergency Services
Bringing Back Quality Service
Licensed & Insured for Your Protection
Over 100 Years of Combined Experience
Focused on Our Customer's Experience

I will be calling on DAZ again
"Diagnosed the problem quickly and spent the rest of the day replacing the heater so I would have hot water that evening."
- Ellen B.

Very professional considerate & very hard workers.
"I don't want anybody else messing with my plumbing gas lines or anything unless it's DAZ Plumbing."
- Kellen P.

Truly grateful for the service
"Very impressed with the knowledge and how thorough the technician was, truly grateful for the service"
- Michael J.

Luckily we found Daz Plumbing
"We have required a plumber twice this year. Luckily we found Daz Plumbing. They are very professional and will explain what they are doing and what they will need to do to fix it."
- Genasa S.

Once again, I was greatly impressed!
"This is the third time that I have used DAZ Plumbing and, once again, I was greatly impressed! They had someone come out the day I called, and Keenan was very courteous, professional, and hard-working! He got the job done and did it well! Thanks again!
- D'Ana A