Plumbers Serving Ennis, Texas &
Surrounding Areas

You can't wait for service when you need plumbing help in the Ennis, TX area. You also can't afford to hire plumbers who don't correct problems thoroughly. If they only apply a temporary fix that doesn't address the root cause of the issue, you'll have to schedule repairs again in the near future when problems continue to arise.
Luckily, you never have to worry about that when you hire DAZ Plumbing & Locating. Providing the DFW Complex with 5-star service, we're on hand 24/7 to address your plumbing needs.
Why should you hire our team? These points, which cover the services we offer, will help you better understand why ours is the right crew for your needs.
Please call +1 (972) 388-3300 to schedule plumbing service in any of the areas we serve.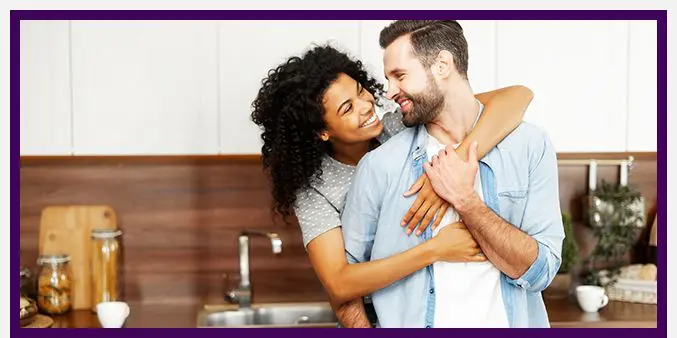 Toilet Repair
A toilet is something you typically use every single day. In other words, when it stops working properly, you need professional assistance fast.
This isn't simply because you need your toilet to work in order to use your bathroom. It's unfortunately not uncommon for toilet problems to indicate more serious issues in your overall plumbing system. For example, maybe it's not flushing entirely. This could mean there's a blockage in your pipes. Unless it's removed sooner rather than later, water could accumulate in the pipes, causing them to eventually burst. This leaves you with an even greater plumbing problem to fix.
At Daz Plumbing & Locating, we understand the importance of handling these jobs thoroughly. If your toilet needs repairs, we'll take all steps necessary to ensure a minor toilet issue doesn't turn into a major problem.
Slab Leak Detection & Repair
Homeowners don't always immediately know when they need plumbing repairs. For example, many homes in the Ennis area have plumbing pipes that run beneath the concrete slabs on which the homes rest. Leaks in these pipes may not be noticeable until the water from the leak begins to seep up through the floors. If this issue isn't addressed, it can cause substantial water damage. It may even promote mold growth.
That's why it helps to have local plumbers on hand who have the tools and experience necessary to detect slab leaks. If we identify signs of a problem, we'll fix it efficiently.
Sink Repair
It's easy to take your sink for granted. However, it plays an important role in your health every day. Without a working sink, you can't wash your hands, clean food, or maybe even do dishes.
You need to know there are plumbers you can turn to the moment your sink stops working as it should. That's exactly the kind of reliable and prompt service our team offers. Whether your sink has low water pressure, is leaking, or is contaminated, we'll address the problem.
Sewer Line & Drain Repair
Your sewer line is another component of your plumbing system you typically can't see. Thus, it's important to be familiar with early warning signs of a problem.
We help by gladly answering any questions you may have about these topics. The next time you hire us for sewer line or drain repair, ask questions about how to detect issues early. We'll be more than happy to explain what types of warning signs you should be on the lookout for.
Water Heater Repair
Never try to repair a water heater on your own. Although it can be frustrating when your plumbing appliances and fixtures aren't delivering hot water, you're much better off waiting for the professionals to arrive.
Water heaters are heavy. Their contents are dangerous. Try to fix one without the proper experience, and you could put yourself at risk of injury.
Hire us instead. We'll carefully fix your water heater, getting it back in good working order safely.
Gas Line Repair & Replacement
A gas line that doesn't work reliably can make your home very uncomfortable. It can also drive your energy bills sky high. Contact us the moment you notice yours appears to be leaking.
We'll make the necessary repairs to ensure your home is provided with consistent heat. That said, there are instances when it's smarter to replace your gas line entirely. We'll let you know if we think that's your best option. Our team can even install your new gas line!
Garbage Disposal Repair
A garbage disposal is another appliance you shouldn't try to fix on your own. That's not simply because doing so could be dangerous. 
The truth is, a garbage disposal not working properly could be a sign of many different potential issues. You want to be sure the people handling the repairs know how to identify the root cause of the problem. If they don't, you'll simply need to pay for more repairs when the unit breaks down again in the near future.
That's why you shouldn't try to fix your own garbage disposal. Again, doing so could be dangerous, and it's not in your best long-term financial interests. You'll save money in the long run by hiring us instead.

At DAZ Plumbing & locating, serving the Ennis, TX area, we want you to get the best possible service. We also know you've probably had many experiences in life speaking with business owners who promise to do right by their clients. Business owners who make such promises don't always deliver on them.
Thus, we don't want you to take our word for it when we tell you why you should hire our team whenever you need any of the services listed here. We'll gladly provide you with testimonials from former clients who'll vouch for the quality of our work.
We also want to point out that we're fully licensed and insured. It's always important to hire plumbers who carry all necessary licenses and insurance policies. This indicates you've hired a professional team you can rely on.
At DAZ Plumbing & Locating, we're on hand 24/7 to address your needs. We also don't charge any travel fees. If you're a veteran, first responder, or senior citizen, we even offer discounts for our services.
Our goal has always been to serve the community. To us, you're not just a client, you're a neighbor. If you need any of these services in the Ennis, TX area, contact us today for more information.
Providing the Best Solutions for Your Home
Available for Emergency Services
Bringing Back Quality Service
Licensed & Insured for Your Protection
Over 100 Years of Combined Experience
Focused on Our Customer's Experience

I will be calling on DAZ again
"Diagnosed the problem quickly and spent the rest of the day replacing the heater so I would have hot water that evening."
- Ellen B.

Very professional considerate & very hard workers.
"I don't want anybody else messing with my plumbing gas lines or anything unless it's DAZ Plumbing."
- Kellen P.

Truly grateful for the service
"Very impressed with the knowledge and how thorough the technician was, truly grateful for the service"
- Michael J.

Luckily we found Daz Plumbing
"We have required a plumber twice this year. Luckily we found Daz Plumbing. They are very professional and will explain what they are doing and what they will need to do to fix it."
- Genasa S.

Once again, I was greatly impressed!
"This is the third time that I have used DAZ Plumbing and, once again, I was greatly impressed! They had someone come out the day I called, and Keenan was very courteous, professional, and hard-working! He got the job done and did it well! Thanks again!
- D'Ana A