Plumbers Serving Maypearl, Texas &
Surrounding Areas

Are you looking for reliable plumbers in the Maypearl, TX area? If so, you need DAZ Plumbing & Locating. Our commitment to providing quality service is on full display in all the work we do. Addressing everything from broken sewer lines to broken toilets, we're on hand 24/7 to meet all your plumbing needs.
Why are we the right team for your you? Keep reading to learn all about the services we offer.
Please call +1 (972) 388-3300 to schedule plumbing service in any of the areas we serve.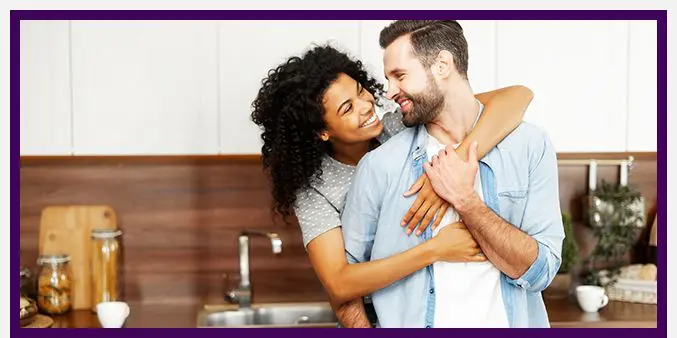 Maypearl Plumbing Services

Toilet Repair
A toilet is just like any other component of your plumbing system: it can stop working or break for a number of reasons.
When it does, you can't wait for someone to come along and fix the problem at a time that's most convenient for them. You need your toilet working reliably again right away.
This isn't simply for your own comfort. An issue with your toilet could be a sign of a more substantial problem within your plumbing system. You need service from prompt experts who know how to identify the cause of these issues.
That's the kind of service we offer. When you need toilet repairs, we're available to fix the problem sooner rather than later. We'll also make sure we thoroughly address the root cause in order to prevent future difficulties.
Slab Leak Detection & Repair
You may not immediately realize it's time to schedule plumbing service in certain cases. That's because many components of your plumbing system are hidden from view.
Consider the pipes running beneath the concrete slab on which your home sits. A leak in one of them is difficult to detect. Unless you know to look out for certain early warning signs, such as rising water bills, you might not notice an issue until the water starts to rise up into your home.
Luckily, our team applies specialized tools and expertise to detect slab leaks. If we find one, we'll fix it, helping to guard against such problems as major water damage and mold growth.
Sink Repair
Your sink is another plumbing fixture you almost certainly use every day of your life. That means it's another plumbing fixture that needs to be repaired fast when it's not working properly.
Don't try to DIY sink repair. Without the right experience, you could end up causing more damage. Hiring our team to address the problem will help you save time and money in the long run.
Sewer Line & Drain Repair
There are many reasons a drain might not drain water as quickly as it used to. Sometimes, the cause of the problem involves sewer line blockages.
Your sewer line probably isn't something you think much about on a daily basis. However, your entire plumbing system relies on it being in good condition in order to function properly. That's why, when you have unexplained plumbing issues, you need to hire experts who know how to thoroughly check all components of your system to determine the cause of the problem.
That's the kind of expertise we offer. We'll take a close look at your sewer line, making any necessary repairs.
Water Heater Repair
Water heaters don't last forever. Eventually you'll need to upgrade yours. 
However, before that happens, there will likely be several instances when replacing the unit entirely isn't required. All you'll need is repair service.
Hire professionals when this happens. Water heaters are heavy, and if they're not properly drained, their contents are obviously dangerous. You're putting yourself in harm's way by trying to repair one on your own. Instead, if your water heater isn't working, hire our team to fix it safely.
Gas Line Repair & Replacement
Many of the services we offer help you save money in the long run. For example, if your gas line is damaged, your energy bills could get very high. We'll keep them where they should be by repairing your gas line.
It's also worth noting that some gas lines need to be replaced. This may be due to extensive damage. In other instances, they are no longer up to code. If we think you're better off replacing yours, we'll let you know, and we'll handle the installation.
Garbage Disposal Repair
It's also important to not try and repair a garbage disposal on your own. This task requires a certain degree of experience in order to complete safely.
Additionally, it's necessary to have a thorough understanding of these machines when repairing them. If you're not familiar with the inner workings of a garbage disposal, you might overlook the actual cause of the problem when trying to repair yours. That just means it will likely break down again in the near future if you don't get help from qualified professionals. Instead of wasting time and money when your garbage disposal breaks down, get in touch with experts who know how to correct the problem.

Again, no matter what type of plumbing service you need in the Maypearl, TX area, you need to know the people you hire are available as soon as possible.
That's a major reason DAZ Plumbing & Locating stands out. Our 24/7 availability ensures you never have to worry about finding a plumber serving the DVW Complex.
You also don't have to worry about finding a team that offers quality service. We carry all necessary licenses and insurance policies, so you can be sure you're in the hands of experienced professionals.
We don't force you to take our word for it when explaining why you should hire us. Instead, we provide testimonials in which former clients enthusiastically vouch for our professionalism and courtesy. Are you a senior citizen, veteran, or first responder? Then you're even eligible for discounted services.
We consider our clients to be neighbors, after all. We want to make sure they get the service they deserve. In order to continue serving the Maypearl, TX area, we know we need to do right by people like you.
This dedication to unbeatable service is at the core of our values. To learn more about what we can do for you, get in touch today.
Providing the Best Solutions for Your Home
Available for Emergency Services
Bringing Back Quality Service
Licensed & Insured for Your Protection
Over 100 Years of Combined Experience
Focused on Our Customer's Experience

I will be calling on DAZ again
"Diagnosed the problem quickly and spent the rest of the day replacing the heater so I would have hot water that evening."
- Ellen B.

Very professional considerate & very hard workers.
"I don't want anybody else messing with my plumbing gas lines or anything unless it's DAZ Plumbing."
- Kellen P.

Truly grateful for the service
"Very impressed with the knowledge and how thorough the technician was, truly grateful for the service"
- Michael J.

Luckily we found Daz Plumbing
"We have required a plumber twice this year. Luckily we found Daz Plumbing. They are very professional and will explain what they are doing and what they will need to do to fix it."
- Genasa S.

Once again, I was greatly impressed!
"This is the third time that I have used DAZ Plumbing and, once again, I was greatly impressed! They had someone come out the day I called, and Keenan was very courteous, professional, and hard-working! He got the job done and did it well! Thanks again!
- D'Ana A