Plumbers Serving Red Oak, Texas &
Surrounding Areas

The Red Oak, TX area is a beautiful place in which to live. Unfortunately, plumbing problems can strike anywhere. It's important to know you can turn to reliable plumbers when they do.
Luckily, reliability is just one benefit we offer at DAZ Plumbing & Locating. So is 24/7 availability. We're always on hand to address your plumbing needs.
Specifically, get in touch with our team of qualified professionals if you ever need any of the following services.
Please call +1 (972) 388-3300 to schedule plumbing service in any of the areas we serve.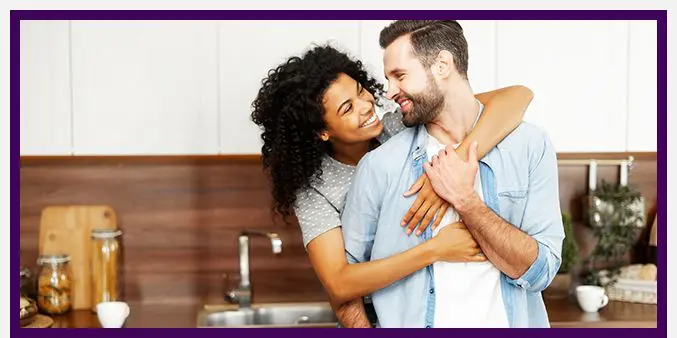 Red Oak Plumbing Services

Toilet Repair
Your toilet is probably something that gets used every single day. When it stops working for any reason, you need to know it will be fixed quickly and thoroughly.
We understand this at DAZ Plumbing & Locating. That's why we strive to provide prompt, efficient toilet repair service.
We're also always glad to answer any questions you may have about our work. For instance, we may be able to help you learn how to avoid additional toilet problems in the future.
Slab Leak Detection & Repair
Homes throughout the Red Oak, TX area often rest on top of concrete slabs. Plumbing pipes tend to run beneath these slabs. Thus, unless you have the right tools and experience, detecting leaks in these pipes is a challenge.
That said, early detection is key to guarding against additional damage. If the leak isn't corrected fast, water will rise up into the home, potentially harming the foundation and promoting mold growth. Correcting these issues can be expensive.
Luckily, it might not be necessary. Our slab leak detection team will take a close look at your home and determine if your pipes need to be repaired. If you do have a leak, we'll fix it.
Sink Repair
Does water no longer drain from your sink as quickly as it used to? Do you notice water seems to pool up around the sink? Is the bottom of the sink stained black? Do the faucets no longer deliver strong water pressure?
These are just a few signs you may be in need of sink repair service. Get in touch with our team if you notice any of them. We'll perform the needed repairs fast, preventing a minor issue from turning into a major problem.
Garbage Disposal Repair
It's easy to take for granted just how convenient a garbage disposal can make post-meal cleanup. Of course, you won't take yours for granted if it ever stops working.
A garbage disposal breaking down doesn't simply force you to dispose of food scraps in another way. It could allow food that's already in the system to accumulate without disposing of it all. As a result, you may notice an unpleasant odor that makes doing any work in the kitchen difficult. Make your kitchen a lot more comfortable by hiring us to repair your garbage disposal sooner rather than later.
Sewer Line & Drain Repair
A plumbing system is very intricate. There are many components that can break down. When they do, it can affect the overall system.
Unfortunately, not all components of a plumbing system are immediately visible. That's why you need expert help whenever you notice early warning signs of a problem.
For instance, maybe your drains are slower than normal. This might actually be a sign of a major blockage in your sewer line. It's important to hire plumbing experts who know how to identify and correct such problems. At DAZ Plumbing & Locating, that's exactly what you'll find. Contact us if you ever suspect your drains or sewer line need to be repaired.
Water Heater Repair
No one likes the feeling of stepping into what should be a warm shower, only to find the water is much cooler than expected.
This is a common problem most homeowners will face at some point. Quite simply, water heaters don't last forever. You will need to replace yours eventually. Before you reach that point, you may also need to schedule repair service if it isn't heating up water as consistently as it used to.
This is definitely the type of job that's best left to the professionals. Water heaters are very heavy, and by their nature, their contents are dangerous. You're putting your own personal safety at risk if you try to repair one on your own. It's much smarter to hire experts who know how to handle the job safely. Instead of risking injury, hire us.
Gas Line Repair & Replacement
Your gas line may be another component of your home you easily overlook. However, that changes when it becomes damaged. A broken gas line can lead to everything from high energy bills to unpleasant odors. Hire us to repair yours if you notice signs of a problem.
That said, there are cases when it's better to simply replace the entire gas line. If this is the case with you, we'll be happy to handle the task.

There are many reasons DAZ Plumbing & Locating is the team to hire when you're in need of plumbing services in the Red Oak, TX area. The fact that we're available 24/7 is just one of them.
We're also fully licensed and insured. When you hire us, you can be confident you're in the hands of qualified professionals.
You can also be sure you're in the hands of plumbers who are committed to delivering top-quality service. We don't ask that you take our word for it, either. Instead, we're happy to provide you with testimonials from clients we've served in the past. People we've served are often enthusiastic about explaining why we're the right team to hire when you need plumbing service you can rely on.
After all, we're all neighbors in the DFW Complex. Providing quality service is simply about treating neighbors with the respect they deserve.
That's something else we value: community. In fact, to give back to the community, we offer discounted services for veterans, senior citizens, and first responders, and we never charge any of our clients for travel fees.
Want to learn more about why DAZ Plumbing & Locating is the best team to call when you need plumbing service in the Red Oak, TX area? Get in touch today!
Providing the Best Solutions for Your Home
Available for Emergency Services
Bringing Back Quality Service
Licensed & Insured for Your Protection
Over 100 Years of Combined Experience
Focused on Our Customer's Experience

I will be calling on DAZ again
"Diagnosed the problem quickly and spent the rest of the day replacing the heater so I would have hot water that evening."
- Ellen B.

Very professional considerate & very hard workers.
"I don't want anybody else messing with my plumbing gas lines or anything unless it's DAZ Plumbing."
- Kellen P.

Truly grateful for the service
"Very impressed with the knowledge and how thorough the technician was, truly grateful for the service"
- Michael J.

Luckily we found Daz Plumbing
"We have required a plumber twice this year. Luckily we found Daz Plumbing. They are very professional and will explain what they are doing and what they will need to do to fix it."
- Genasa S.

Once again, I was greatly impressed!
"This is the third time that I have used DAZ Plumbing and, once again, I was greatly impressed! They had someone come out the day I called, and Keenan was very courteous, professional, and hard-working! He got the job done and did it well! Thanks again!
- D'Ana A